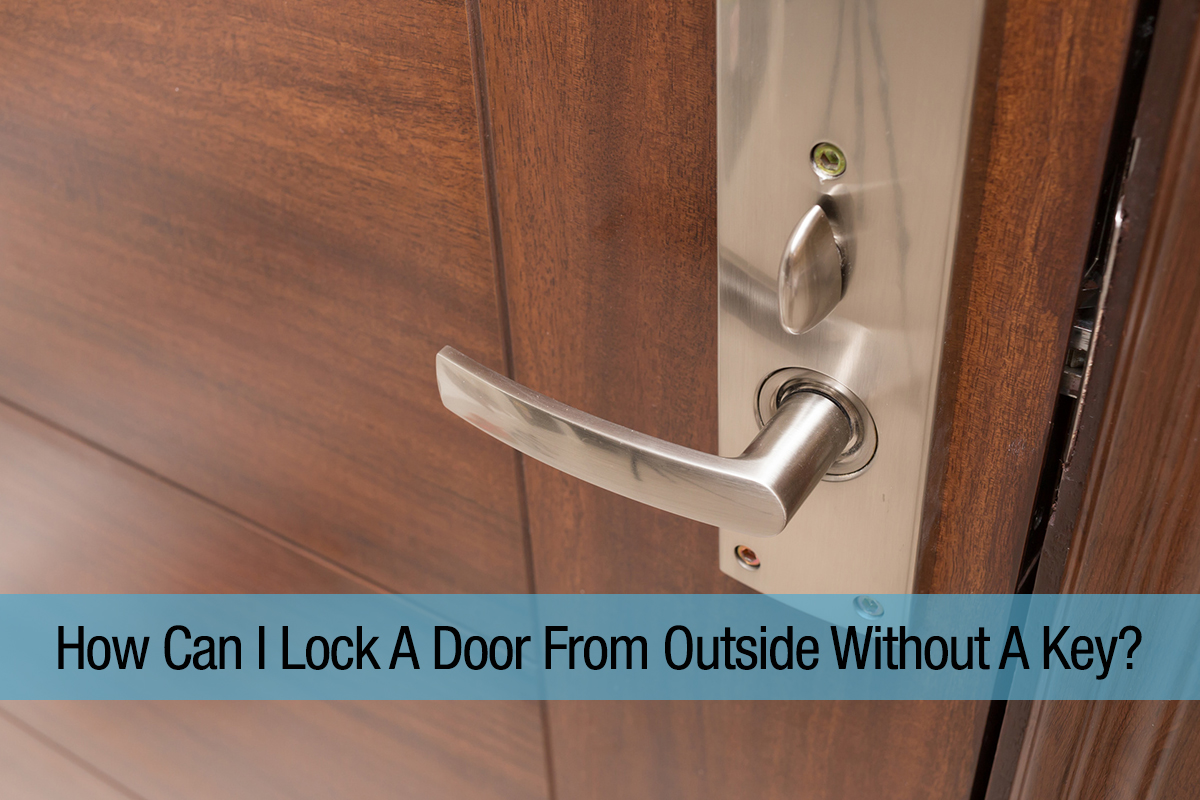 It is common knowledge that it is vital to lock your door every time you leave your home or your property. This is to ensure the security and safety of our home as well as our family and the people in the property. In most cases, we lock it while we are still inside or use a key to lock it. But what if you do not have your keys? Don't worry. There are still ways and means you can do to lock your door from the outside without the key. Keep on reading below to know how.
How to Lock A Door From Outside Without A Key
The first thing you need to address here is to know what type of door lock you have. If you are using a regular, common door knob, you can set the lock in the interior knob by pushing the button or turning the tiny knob in the center, then close the door. 
If you are using a deadbolt lock, then you will need to the following steps:
First, you need to prepare string, tape, a pen or a pencil, packing tape, and scissors. 
While you are still inside, lock the deadbolt.
Securely place the pen or pencil on top of the deadbolt's lever using the string or tape. See to it that the pencil or pen is fastened to the lever. Then, unlock the deadbolt.
Cut a piece of the string. Make sure that it is long enough to reach the deadbolt lever inside of the closed door and over the top of your door. You can also use the packing tape instead of the string – secure one end of a long piece to the deadbolt lever. Next, wrap it around the inside of the door. This allows you to pull it from the inside.
Fasten the string to the end of the pencil.
Exit and close the door behind you. Once the door is closed, pull the string. This will engage the deadbolt. Then you will hear a click sound. Check the door to make sure that it is locked. You can opt to cut the hanging string if you prefer it to.
This method may work for a certain time, but doing this all the time can be a bit time-consuming and may not be very safe as potential intruders may try to break-in. If you have lock and key issues at home or at work, remember to call Absolute Locksmith. Our company provides different types of locksmith services for your residential, commercial, automotive, and emergency locksmith needs. We guarantee our clients excellent work and service from our professional locksmith technicians as they are all licensed, bonded, and insured. Call us anytime whenever you have locksmith issues and concerns as we are always ready and available to help you. Our customer service representatives as well as our locksmith technicians are always available, 24 hours a day, seven days a week.